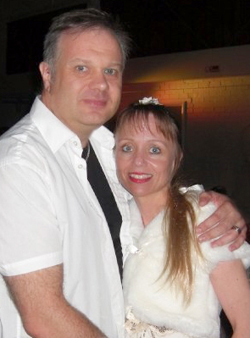 Stokie & Essie-Jo Founder's
of Tango Stoke

It's Good to Torque Workshop
with Bill & Ann Froud
Saturday 15th June
This workshop will allow you to develop your dance technique and better understand how you physically control the lead and follow. With detailed focus on how the use of your frame causes smoothness or harshness within the dance, and how the frame creates torque in the lead that allow both dancers to get the most from the dance and achieve that beautifully connected tango feel.
This workshop is of benefit to every student of tango, it will round Intermediates, develop improvers and be a real eye opener to all who attend.
You are welcome to bring a camera along, as it will be a workshop that you will never want to forget... above all you will have a great time.
To allow for the individual attention that Bill and Ann are renowned for in their workshops, this workshop has very limited availability.
To ensure you don't miss out please call Essie and confirm your space. This is not an 'open' workshop. Please do not attend unless you have confirmed that a space is available for you.
The cost of the workshop is £20
To secure your place just call Essie-Jo on: 07768 469 777